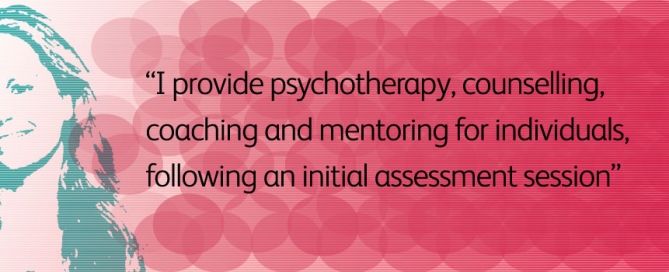 I work at the confluence of several practices
I provide psychotherapy, counselling, coaching and mentoring for individuals in my Chelsea office in central London, as well as distance therapy on the phone and Skype for both local and internationally-based clients.
I regularly facilitate sessions in Europe, America and Hong Kong.
I always start with an initial assessment session and this meeting forms an important part of the process. This session will take 1 hour 30 minutes.
Any further sessions are for 55 minutes duration.
These are some of the areas I work with:
Work related issues and work life balance
Self-esteem, body image and assertiveness
Bereavement, loss and separation
Abuse, anxiety, depression and stress
Health related issues
Addictions and 12 step recovery
Relationship difficulties
Eating Disorders
Motivational training